Cage Examination #21: Trapped In Paradise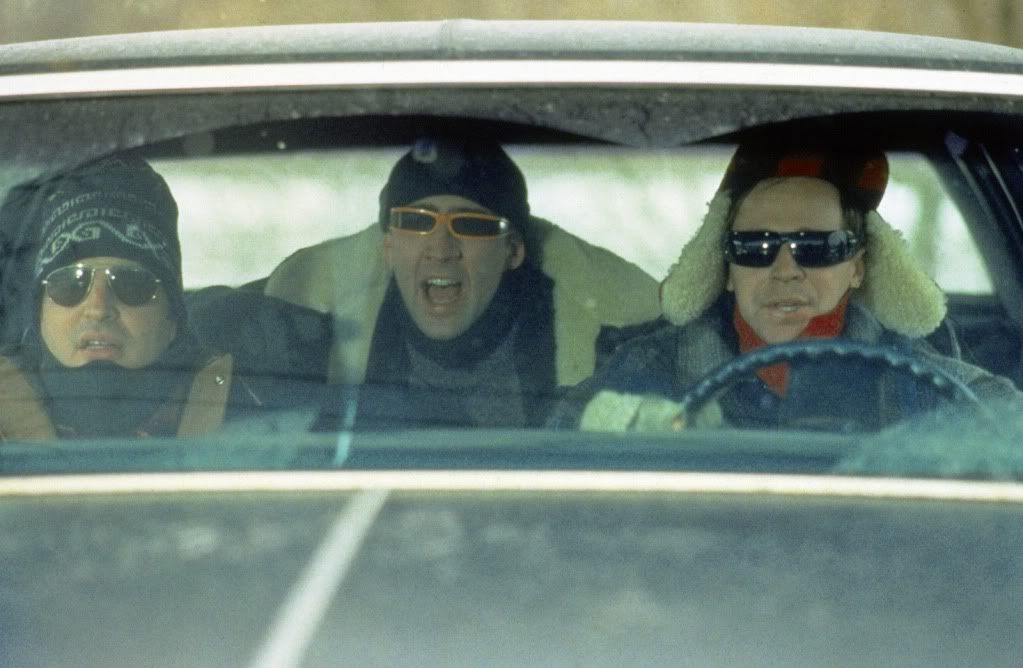 Film: Trapped In Paradise
Demeanor: Perpetually frazzled.
Hair Quality: Often covered by hats.
Performance Quality: Five Cages Out of Ten.
Trapped In Paradise is a horrible movie. Awful. Wretched. Deplorable. Idiotic. Ill-conceived. Functionally retarded. Nothing about it works. It's not especially funny, nor is it especially sweet, or romantic, or thrilling, or any of the other way-too-many things it tries to be. It's a disaster from top to bottom.
And yet, no matter how blisteringly horrendous Trapped In Paradise was during its nearly two-hour runtime (!!!), one thing kept me in the fight. One solitary element of this movie captured my attention and reminded me that there could still be joy to be wrung from even the most atrocious entertainments.
That one thing? A man named Richard Jenkins.